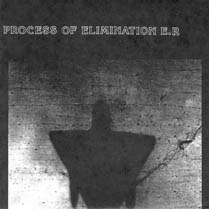 It appears as though landmark independent label Touch and Go
is shutting down its long running distribution wing
. There's no word on how this move will effect their distributed labels, including indie powerhouses such as Merge, Kill Rock Stars and Drag City. This is indeed disconcerting news but at least it's not quite as bad as originally (and incorrectly) reported by
Pitchfork
, who said the label would no longer be releasing new music.
Below is the statement issued by label head Corey Rusk:
"It is with great sadness that we are reporting some major changes here at Touch and Go Records. Many of you may not be aware, but for nearly 2 decades, Touch and Go has provided manufacturing and distribution services for a select yet diverse group of other important independent record labels. Titles from these other labels populate the shelves of our warehouse alongside the titles on our own two labels, Touch and Go Records, and Quarterstick Records.

Unfortunately, as much as we love all of these labels, the current state of the economy has reached the point where we can no longer afford to continue this lesser known, yet important part of Touch and Go's operations. Over the years, these labels have become part of our family, and it pains us to see them go. We wish them all the very best and we will be doing everything we can to help make the transition as easy as possible.

Touch and Go will be returning to its roots and focusing solely on being an independent record label. We'll be busy for a few months working closely with the departing labels and scaling our company to an appropriate smaller size after their departure. It is the end of a grand chapter in Touch and Go's history, but we also know that good things can come from new beginnings."
If you'd like to help keep the label in business, why don't you give them some much needed cash flow by heading over to their online store and picking up one (or more) of the many, many fine records they've released in the past 25+ years:
Slint

Spiderland
For better or worse, the album that invented "math rock" but done with a lot more warmth and excitement than its imitators could ever muster.
Silkworm

Lifestyle
It was only last week that I posted about
my fondness for Silkworm
. All their releases for Touch and Go are excellent. This one may or may not be the best of the lot but it's got an ace cover of "Ooh La La" to entice you.
Negative Approach

Total Recall
Negative Approach's debut 10-song (!) seven-inch might just be greatest hardcore record ever. This CD contains their entire recorded output.
The Mekons

Fear and Whiskey
The finest Mekons on record (outside of "Where Were You?") and one of the rare times a Hank Williams affectation is actually affecting.
Ted Leo and the Pharmacists

Living With the Living
TL's 2007 full-length, considered by some his best yet.
Big Boys

The Skinny Elvis
and
The Effigies

Remains Non-Viewable
Collections for two of the better American punk bands of the early 80s, who both went far beyond the parameters of the standard, 1-2-3-4 punk-by-numbers sound.
Big Black

The Rich Man's Eight Track Tape
I couldn't well have a discussion about Touch and Go with mentioning Steve Albini's drum machine noise assault trio, could I? This was their first CD release, hence the title. Contains the
Atomizer
album in it's entirety, which is as good an indication as any to see if your ears are suited to this band's particular brand of pummeling.
There's also plenty of worthy releases from bands like
Polvo
,
Naked Raygun
,
The New Year
,
The Monorchid
,
The Ex
,
The Dirty Three
and many more. You can check Pitchfork's list of
25 essential Touch and Go albums
for further suggestions.