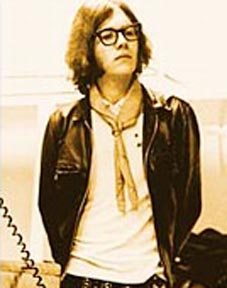 It's unfortunate that this sad occasion marks my first post of the new year.
Multiple sources are reporting that Stooges/New Order (US)/Destroy All Monsters/New Race-guitarist Ron Asheton has passed away at 60. Here is the
Guardian UK's report
.
I'm sure there are many more fit than me to eulogize Mr Asheton so all I'll say is this: for years, whenever the topic of the Stooges came up, my summation of their work would be something like "Fuck James Williamson. Ron Asheton is the man!" That might have been a bit harsh but while
Raw Power
is fully enjoyable record, for me, few rock bands could ever hope to match the feral wallop put forth by Asheton's riffs on the first two Stooges albums.
Probably even more than Iggy, Ron Asheton
was
the Stooges.